+33
Meet Donnie Hoyle, the
Antiross
. Other installments include:
Volume 1: Distort, Warp, & Layer Effects
&
Volume 2: Covering Your Mistakes
Hi. My name is Donnie and you suck at Photoshop big time...


+26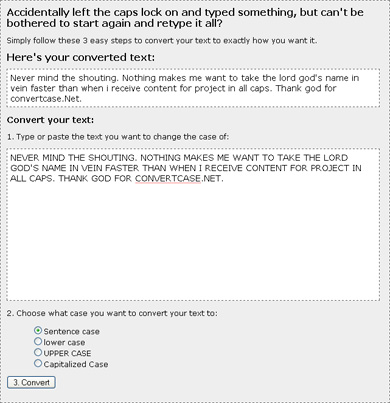 NOTHING MAKES SAY 'JESUS FUCKING CHRIST' FASTER THAN RECEIVING WEB COPY IN ALL CAPS. THANK GOD FOR
CONVERTCASE.NET
.


+2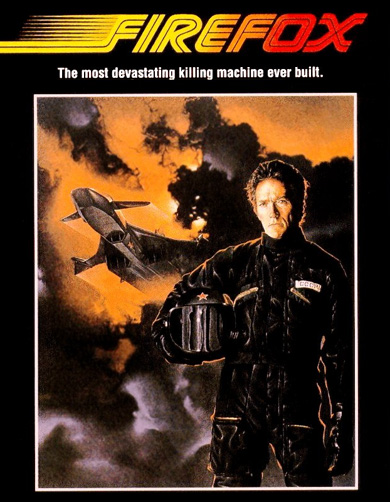 A great roundup of "hacker" Firefox extensions via
Dark Reading
...


+2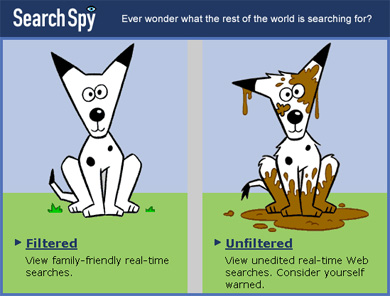 If everyone spent a minute or two watching Dogpile's
real-time list of unfiltered search terms
, we might see even more red states in '08. Google fanboys and girls, see
Google Hot Trends
...


-42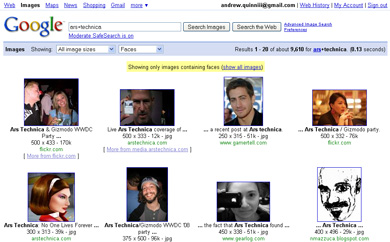 Google upped its stalker factor this week by adding face recognition abilities to its image search. While currently unofficial and unannounced, users can now search for images that only contain faces by appending a query string onto the end of a search URL. For example, a general image search for "Ars Technica" produces a variety of image results, but when appending "&imgtype=face" to the end of the URL, all new results contain photos of people.

The hidden feature was discovered by Google Blogoscoped, and there is currently no way to indicate that you only want to search for faces through the image search interface. However, both "&imgtype=face" and "&imgtype=news" trigger different search results than what is presented by default—the latter showing only images that are associated with news stories.


+35
<< Newer Entries