-33
See also,
Wiffleball Pitching 101 w/ Hall of Fame Legend Rob Cotter
...


-29

Pic via
Ars Technica
. See also,
Thank You to Dennis Ritchie, Without Whom None of This Would Be Here
...


-31


-72

Illustrator Pierrette Diaz and painter Richard N'Go created this artwork series for a 2008 advertising campaign for French children's television channel Tiji TV. The campaign created by advertising agency DDB Paris was titled "Tiji TV as imaginative as children" and humorously shows the world through the eyes of children.


-121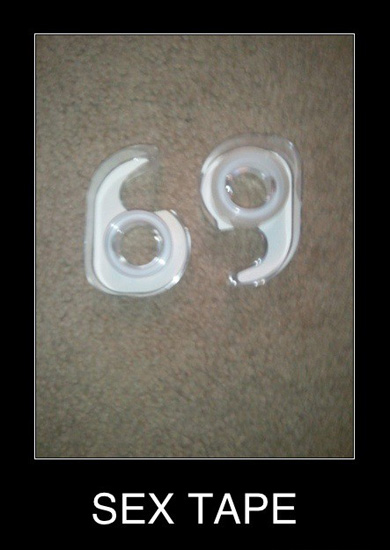 -27
Being someone who works for the web is having the best job in the world. There is really nothing that compares in terms of creativity, sharing and reach. Of course there are nagging issues but if we really take a look from afar at what we are doing there is a lot of fun to be had. In this session Christian Heilmann's (@codepo8) will show just how cool it is to be who we are and how to get joy out of our day to day jobs even when we think that everything is against us. We have the tools, we have the knowledge, we have the time. What we lack sometimes is the knowledge where to look, what to use and how to sell ourselves. Here you'll hear all about it and you will find a lot of reasons to be cheerful.




-4


-9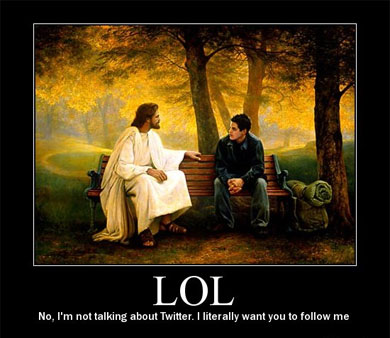 +27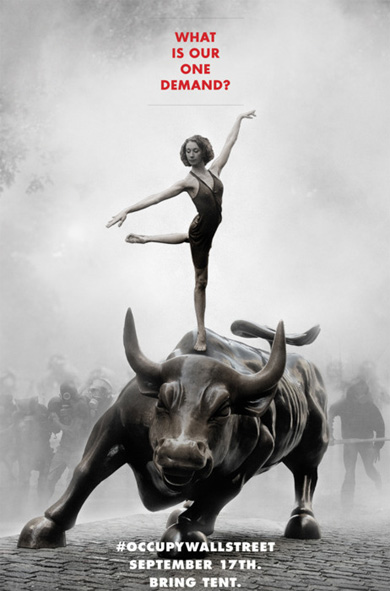 #OCCUPYWALLSTREET
. Some sound advice via
reddit
...
Guys, listen. Here's the deal.

I love you guys with every shred of my hard-left leaning heart. But I think you might be doing something wrong. Here is one thing that can help you.

Tomorrow, wear a polo and khakis

Seriously. polos and khakis. Every time you guys DO finally get some fucking press, it's a scrawny dude with dreads in a ratty t-shirt. You're going big here, dress it. Tomorrow, Polo shirt and Khakis.

Why? Because you need to get the right-leaning equivalent of me on your side. I'm 35 right now. I understand where the hippy thing comes from. I get it as well as a guy who's 65 can. My Counterparts do not. They think you are scummy druggies on welfare and when they see on tv a bunch of people who they think are S.D's on W, they root for the cops to hit you again.

Speaking of the cops, Who do you think they'll mace first? SD's on W, or a guy in khakis and a polo? Seriously, it's fucking cop camouflage. And if they DO come for you. When people at home see PEOPLE THAT LOOK LIKE THEM getting abused by police... That's when shit changes.

Seeing protesters get beat up means nothing because protesters get beat up all the time. Therefore, don't look like a protester! This connects you to the person watching and opens them to your side!

So for serious. Do it. You're almost about to tip this thing over. Polos and khakis. Cop Camo + target audience = Shave, shower and polos and khakis.

TL;DR: Polo shirt and Khakis = dress code for nyc protests tomorrow.

Do it.

Edit: Going to bed soon, one more thing before I turn it over to all of you.

Please spread this as much as you can. Professionalism will help push this thing over the edge. You have labor pushing you. National Media is starting to wake up to you. You're almost there. Keep pushing.

Think: Business Casual Friday. Don't play it up like the Billionaires for healthcare. You're just a guy, going to work in this big office building here.

Even if you don't think that you SHOULD be judged on appearances (which I do agree), You have to realize that you ARE. Fight the appearance fight another day. Polos and khakis.

Do it.

<< Newer Entries
Older Entries >>